Honoring Our Leaders, Past & Present
Thank You Dr. King! Thank You President Obama!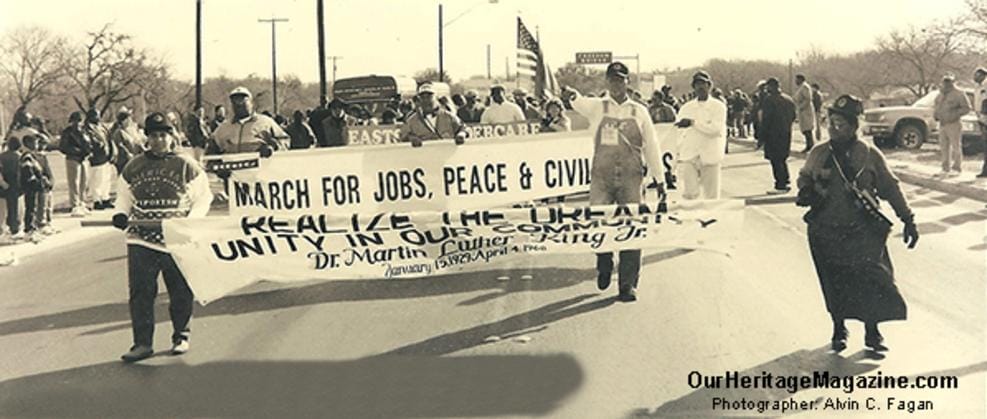 As a nation we celebrate and commemorate significant anniversaries this year of 2 separate, but linked, events that forever changed our nation: the Sesquicentennial Anniversary of The Emancipation Proclamation and the 50th Anniversary of the March on Washington, where hundreds of thousands of Americans marched to the memorial of Abraham Lincoln, the author of the Emancipation Proclamation. It was at the March on Washington that Martin Luther King, Jr. delivered his most famous speech, "I Have A Dream", to blacks and whites, Jews and gentiles, Protestants and Catholics, all of whom had joined together in the march to further the pursuit of equality of citizenship and self-determination.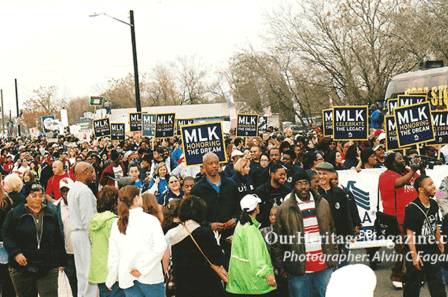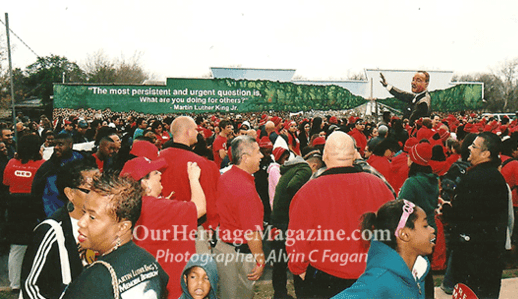 The year was 1963 and the climate of the nation was one of change. There were those that were pushing for it and those that were fighting against it, as there always is when "change to the status quo" is involved. What were they looking to change? They were looking for fair and equal treatment in the area of civil rights. There was a demand for the nation to view all of its citizens, irrespective of their race, color, gender or religion, as equals and to be treated as such in all areas of life.
In honor of Dr. Martin Luther King Jr and in commemoration of "The March on Washington", which has been noted as the largest non-violent political rally for human rights in the history of the United States and the event at which Dr. King delivered his famous "I Have Dream" speech, hundreds of thousands of people in cities and communities across the nation gather on the third Monday of January and participate in organized marches. In recent years San Antonio, TX has become the largest of these marches. In 2012 the San Antonio March had an estimated 150,000 participants. This is only 25% fewer participants than the estimated 200,000 that marched to the Lincoln Memorial in the National March on Washington on August 28, 1963 that it commemorates.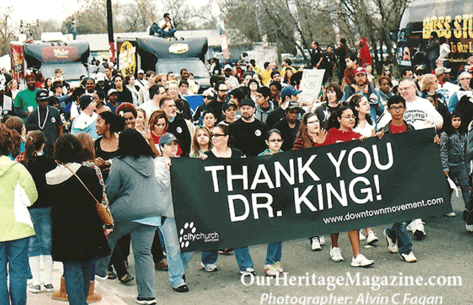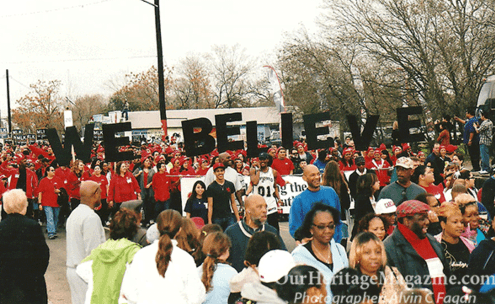 A stronger showing each year of support and participation in the marches across the country indicate growing recognition for the need for our nation to continue down the path to achieving the dream as set out by Dr. King and to continue to move forward in the fight for equality and social justice.
"The Most Persistent and Urgent Question Is, What Are You Doing for Others?" ~~Dr. Martin Luther King, Jr.
A common thread that you will find through out the messages given, and the life lived, by Dr. Martin Luther King, Jr. is the importance of doing for others.  He was a firm believer that by helping others we also help ourselves.  By improving the community we live in we make our own life experiences better.  By having "Unity in the Community," we create a life of harmony and we accomplish shared goals more effectively and efficiently than we do if there is no unity among those seeking improvement and change.
With this in mind, it is not hard to see why the name of the federal holiday honoring Dr. King eventually incorporated "The National Day of Service."  Since that time many states and local communities have adopted not only the one day, but some up to as much as two weeks with community activities organized, staffed and participated in by volunteers seeking to improve their communities and the lives of others in a number of ways.  Almost all of them, whether they have a single day or 2 weeks, include at least one project geared towards improving schools, increasing education, and mentoring youth. Another popular project that you will find on almost every roster is a project to improve and beautify the community in the hopes of encouraging those that live in the community to take pride in it.
No matter where you live you can rest assured that there is an opportunity for you to share in the opportunity to help others and to improve your community.  Go to almost any community calendar and you will find a multitude of options.  So, be part of the "unity in the community" and get involved!