Our Heritage Magazine Online was created to be a vehicle for celebrating our ancestors and raising public awareness of the rich cultural heritage of the African-American people and the valuable contributions they've made to society over the past centuries. Since the premiere issue of Our Heritage Magazine rolled off the press in 1994, we have dedicated ourselves to offering insightful and engaging information that is inclusive of people of all types who have affected African-American culture in a positive manner. To that end, the magazine featured ordinary people doing extraordinary things—people of strength, character, and dignity to hold up as examples for today's Black Americans.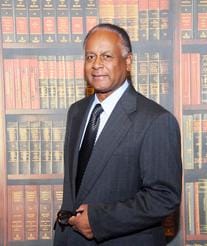 Alvin C. Fagan, Publisher
Our Heritage Magazine Online represents an exciting step away from the confines of a printed magazine, into the digital universe where we can reach a wider audience with our inspiring and informative content. While we will continue to apply the factors that make a good magazine a better one, we will also use the latest in web design and technology, along with social media, to create a richer and more interactive experience for our community of readers. Our online magazine will continue to spotlight African-American leaders from all walks of life and bring you stories from Main Street America—plus keep you up-to-date on current events and issues such as health and wellness that are important to us all.
We are proud to provide our online magazine to you free of charge, as we hope to serve as a resource for young readers as well as provide them with strong role models—such as the late Rosa Parks and Black World War II heroes, like the women in the all-Black 6888th Postal Battalion, who have finally been accorded the honors they greatly deserved. We are committed to using our pages to empower and enable 21st century Black Americans—to promote your dreams of hope, progress and fair play—and uplift a community embroiled in crisis. Together we can and must continue to push for fairness and true equality in America.
There are important life lessons for us in our shared Black History. That's why you can expect to see articles about the Negro Baseball League, where great black players kept out of the National League were able to shine until Jackie Robinson broke the color barrier; and we'll introduce you to unsung women "sheroes" such as Sarah Louise Keys, an Army private who kept her seat on a bus in 1952, taking a stand against racism that paved the way for future civil rights protests.
I think we've created something special here. But ultimately, the opinion that matters the most is that of our readers. We ask that you tell us what you like, what you don't, and what you'd like to see in future issues. Please add our website ourheritagemagazine.com to your "Favorites" and come back often to see what's new as we continue to add content. Also, sign up for our email distribution list to be sure you receive important announcements.
Our Heritage Magazine Online will be updated regularly with good news we can all use—from our ancestry to our future. We are here to serve as your "open book"—a place to read about those who have paved the way for you to be who you are and what you can become.
Alvin C. Fagan, Publisher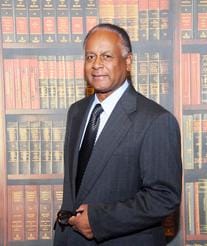 Alvin C. Fagan, Publisher