The Craven Family Reunion 2014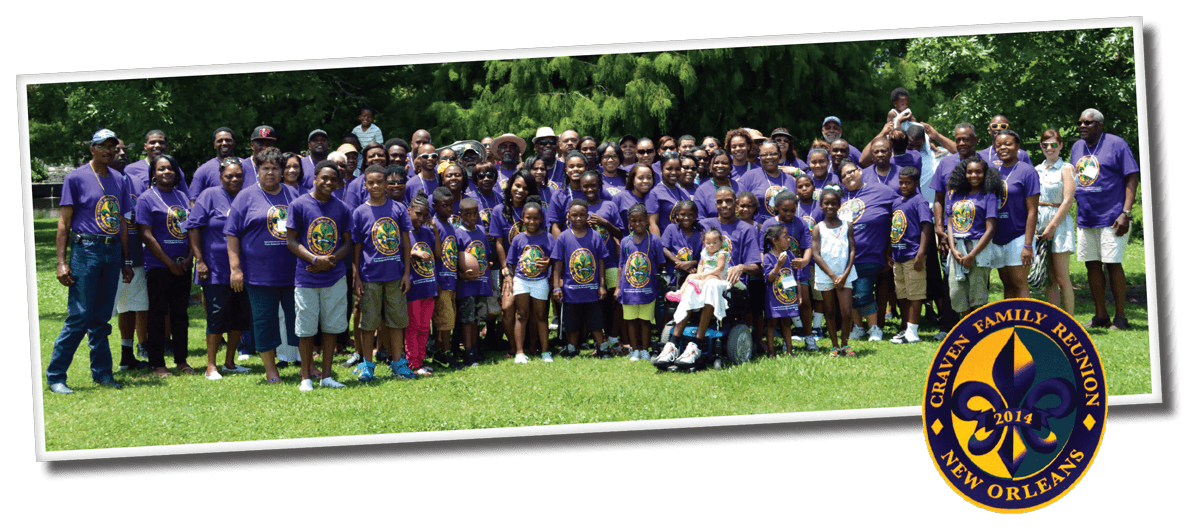 Even though American families have intensely felt the pains of the economic downturn, the reunion business is still going strong. African Americans are taking advantage of the rise in the specialty travel niche of reunion travel. Major cruise lines have launched advertising blitzes marketing family reunion cruise packages and hotel and conference halls are courting the reunion client. Family reunions are big business nationwide and there is a marked rise in the number of families booking reunions nationwide.
Historically, family reunions revolved around the elders, funerals and memorials. Traditionally, the hosts invited family from all over the country to travel to meet around the best food and group events. This was the vacation centered around the convergence of family. However, the need to embrace the culture of family, both near and far, continues to motivate that family of four to pile into the family vehicle and hit the highway.
These days, travel by train, plane and automobile have seen families transverse the nation to enjoy Auntie's peach cobbler, and big mama's anything on the grill. But more markedly, Black families are spending millions of dollars on hotels, rental cars, even campers to embrace the comforts of the family nest. And not only are they planning traditional style reunions, but the creative souls have emerged to produce inventive and entertaining family reunion events and locales.
Planning a family reunion is a big deal. According to Nikki Jones, who lost her grandfather last year, and after seeing so many relatives at the service, realized her family had not held a formal reunion in years. When asked where to begin, her reply was, "we formed a committee and got to work." The planning for the Craven Family Reunion 2014 began with a strong steward at its helm. Nikki Jones, a project manager by profession, organized her team and pulled off a successful large reunion in the Big Easy.
The Craven Family Reunion included a historian who presented a slide show on each participant's family and some interesting and fun facts about each individual. The slide show served as entertainment during the family banquet. Venders were booked and 88 members of the Craven Family enjoyed three days of planned activities in New Orleans. One of the greatest treasures of the reunion was the enormous cache of photographs collected from the various events.