Center for Women Veterans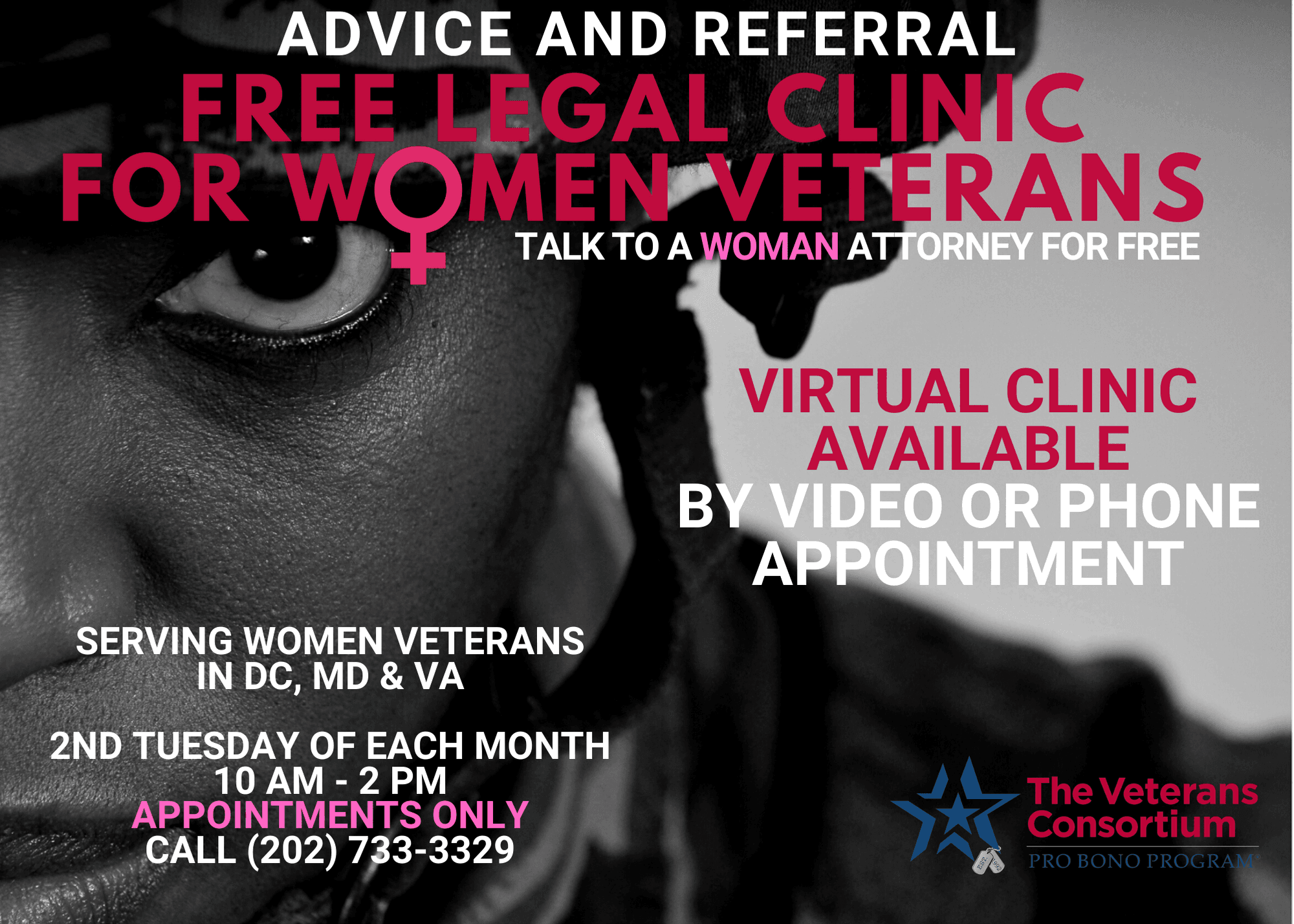 The Center for Women Veterans was established by Congress in November 1994 by P. L. 103-446
Our Mission
To monitor and coordinate VA's administration of health care and benefits services, and programs for women Veterans.
To serve as an advocate for a cultural transformation (both within VA and in the general public) in recognizing the service and contributions of women Veterans and women in the military.
To raise awareness of the responsibility to treat women Veterans with dignity and re-spect.
Our Activities
The Executive Director serves as primary advisor to the Secretary on Department policies, programs, and legislation that affect women Veterans.
Monitor and coordinate with internal VA offices on their delivery of benefits and services to women Veterans.
Liaison with other Federal agencies, state and local agencies and organizations, and non-government partners.
Serve as a resource and referral center for women Veterans, their family and their advocates.
Educate VA staff on women Veterans' military contributions.
Ensure that outreach materials portray and target women Veterans with images, messages, and branding in the media.
Promote recognition of women Veterans' military service and contributions by sponsoring activities and special events.
Coordinate meetings of the Advisory Committee on Women Veterans.
Where To Get Help
Women Veterans Call Center: Is your guide to VA. Contact 1-855-VA-WOMEN (1-855-829-6636) for assistance. Hours of operation are Mon-Fri, 8:00am—10:00pm (ET), and Sat, 8:00am— 6:30pm (ET).
Benefits: Designated women Veterans coordinators (WVC) can be contacted at your nearest VA regional office to assist with claims. Contact 1-800-827-1000; visit their website at http://www.benefits.va.gov/benefits/ for more information.
Homeless: National Homeless Call Center for Homeless Veterans can be reached at 1-877-424-3838. Homeless Veterans coordinators can be located at http://www.va.gov/homeless/index.cfm
Crisis Hotline: To help a Veteran in crisis, call the Crisis Hotline at 1-800-273-8255, press option 1 and you will be connected to a skilled, trained counselor at a center in your area, anytime 24/7. You can also confidentially chat, by texting 838255 to get help now, or visit the website at https://www.veteranscrisisline.net/
Health Care: Full-time women Veterans program managers (WVPM) are located in VA health care facilities across the country. WVPM can assist women Veterans with accessing VA's health care services. Visit http://www.womenshealth.va.gov
Locating the nearest VA Medical Center: VA medical facilities can be found across the country. Visit http://www.va/gov or call the regional office at 1-800-827-1000 for assistance locating a facility.
Minority: Minority Veterans program coordinators are at every VA healthcare facility, regional office, and national cemetery. For more information, please visit their website at http://www.va.gov/centerforminorityVeterans/
Access to Patient Medical Information: My HealtheVet is VA's online health record system designed to help VA Patients manage their healthcare records from medical providers. Contact 1-877-327-0022 or visit their website at https://www.myhealth.va.gov/index.html
VA for Vets: VA for Vets is designed to help you successfully transition from military service to civilian careers and can be contacted at 1-855-824-8387 or via the web at http://vaforvets.va.gov/
Home Loan Assistance: VA helps Servicemembers, Veterans, and eligible surviving spouses become homeowners. As part of our mission to serve you. Contact 1-877-827-3702 or via the web at http://www.benefit.va.gov/homeloans/index.asp
Education and Training: For information on GI Bill® contact 1-888-442-4551 or visit the website at www.benefits.va.gov/gibill/.
Legislation Related to Women Veterans
P.L. 111-163, "Caregivers and Veterans Omnibus Health Services Act of 2010," provides contract for a comprehensive study on barriers to health care for women Veterans, pilot program to provide group readjustment counseling in retreat settings for newly separated women combat Veterans, mandates inclusion of recently separated women on Advisory Committees for Women Veterans, and requires VHA to carry out a 2 year pilot program to assess feasibility and advisability of offering child care to Veterans.
P.L. 110-186, "Military Reservist and Veterans Small Business Reauthorization and Opportunity Act," established a Women Veterans business Training Resource Program.
P.L. 108-422, "Veterans Health Improvement Act of 2004," extended VA's authority permanently to extend Military Sexual Trauma counseling and treatment to active duty service members or active duty for training.
P.L. 107-330, "Veterans Benefits Act of 2002," authorized special monthly compensation for women Veterans who lost 25 percent or more of tissues from a single breast or both breast in combination (including loss by mastectomy or partial mastectomy) or has received radiation of breast tissues.
P.L. 106-419, "Veterans Benefits and Healthcare Improvement Act of 2000," authorized special monthly compensation for women Veterans with a service connected mastectomy. It also authorized benefits to children born of mothers who served in Vietnam and who have certain types of birth defects.
P.L. 113-146, The Veterans Choice Act of 2014 closed an eligibility gap for military sexual trauma (MST), permitting Veterans of the National Guard/Reserves to receive VA care related to experiences of MST during inactive duty training.
Board of Veterans' Appeals Update
Chairmans Presentation from Center for Women Veterans Meeting 7-8-2020
Bios
Contact Us
U. S. Department of Veterans Affairs, Center for Women Veterans (00W)
Address: 810 Vermont Avenue, NW, Washington, DC 20420
Phone: 202-461-6193
Fax: 202-273-7092
Website: https://www.va.gov/womenvet/